I was going to post last night about how I did a Lizard Ridge block in twenty-four hours. Unfortunately, things did not go as planned.
'Tis Greek Week, you see, and we had Sing last night. It was a lot of fun, and my sorority put A LOT of work into it. It was evident that ours was better than at least one of the others, and we got third, out of three sororities.
That would not have been so bad; we had fun, that's what matters, but then the Greek advisor said something particularly awful to our president. He made her cry. Needless to say I didn't feel like doing the final repeat on the block that I have decided to christen Motley (it's not so Crayola any more....)
Here it is: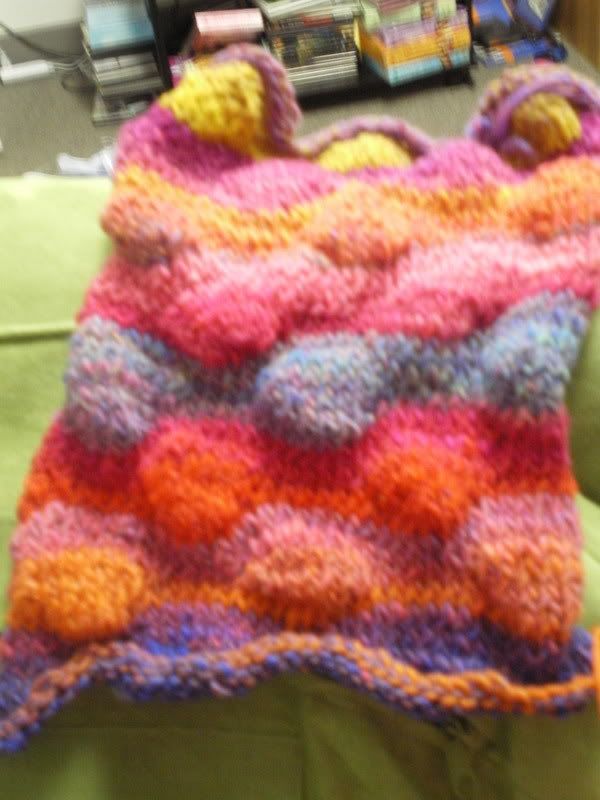 I'm having a lot of fun with
Lizard Ridge,
and I've decided to focus on it a bit more. When I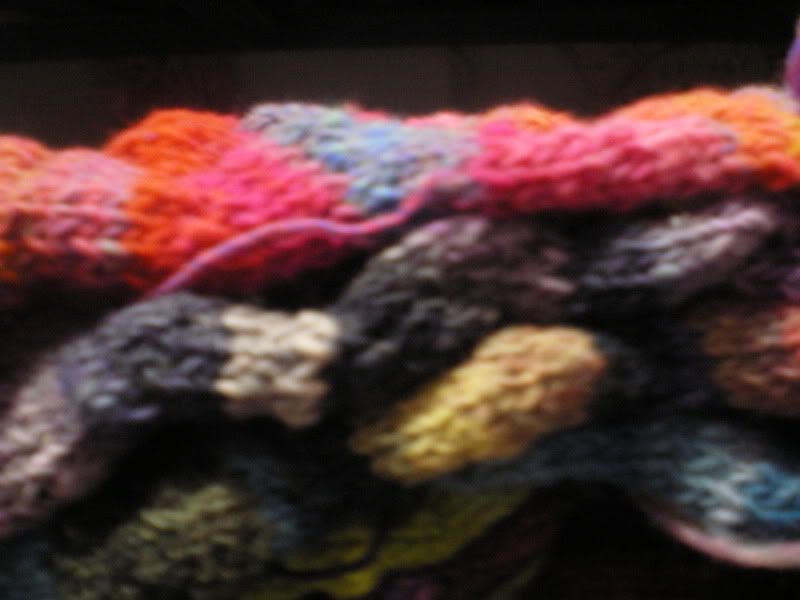 started I wanted to be done by June. Not sure that that will happen, but I want it done by the end of the summer. I'm up to nine squares (eight picture) which is three-eighths of the entire thing.
Why Knot Knit's
most recent newsletter mentioned something about a sale room, and I think my friends and I are gonna go check it out tomorrow, as I'm out of Kureyon in my stash.
Finals are fast approaching and I'm oddly unmotivated. Still, off to contemplate my Honors paper and watch Grey's Anatomy